Kevin Curran fue encargado del guión de más de una docena de capítulos de la serie animada 'Los Simpson' durante 15 años.
La cadena Fox emitió un comunicado este miércoles 26 de octubre de 2016 en el cual informó sobre la muerte del guionista.
Curran, de 59 años, falleció después de una larga batalla contra el cáncer. Así lo informó Alan Jean, productor ejecutivo del show de televisión y amigo personal del escritor.
«Muy triste por el fallecimiento de Kevin Curran, brillantemente divertido y un verdadero amigo», escribió Jean en su cuenta de Twitter.
La escritora de televisión Merrill Markoe, quien trabajó con Curran en 'Late Night with David Letterman', también lamentó la muerte de su amigo a través de redes sociales.
«Trabajamos juntos en el viejo show de Letterman, hace un millón de años.
Era una persona dulce, original y muy divertida.
Muy triste de enterarme que se ha ido», aseguró en su cuenta de Twitter. El fallecido guionista comenzó a trabajar en la serie creada por Matt Groening en 1998 y su última colaboración fue en 2015.
En su trayectoria con 'Los Simpson', Curran se hizo acreedor de tres premios Emmy a la mejor serie de animación.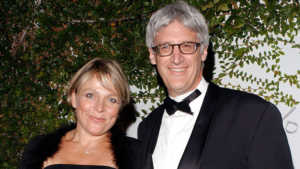 Ganó también otros tres Emmy trabajando en 'Late Night with David Letterman', un programa televisivo de comedia y entrevistas que comenzó en 1982 y cuyo último capítulo fue emitido en 1993.
A estos logros se suman además otras 20 nominaciones a distintos premios. Curran trabajó también en el popular show de televisión 'Casados con hijos'.