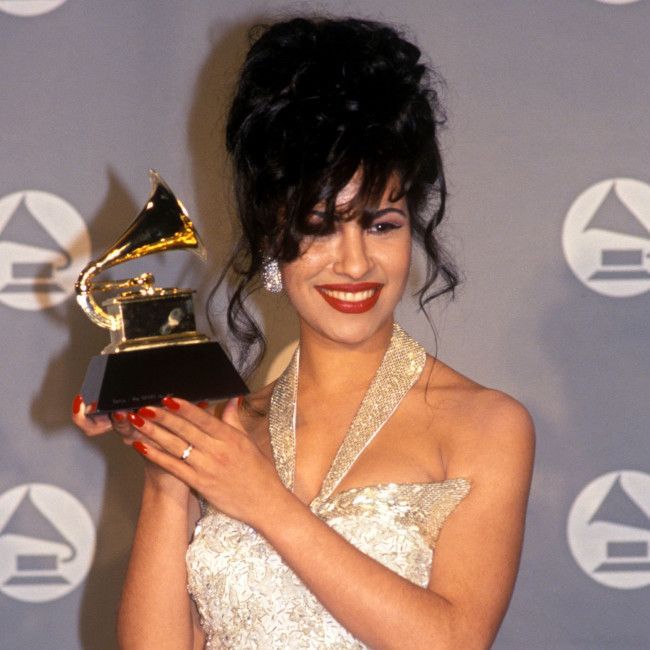 FARÁNDULA. La recordada cantante de ascendencia mexicana, Selena Quintanilla, será galardonada en la premiación de los Grammy, que se realizarán el 31 de enero de 2021, así lo informó la Academia de Grabación en un comunicado de prensa.
El documento destacó el aporte de Selena con su trayectoria artística y con su álbum «Live». Esta producción estrenada en 1993 la convirtió en ganadora del Grammy a mejor disco de música mexicana-estadounidense.
Con «Live», Quintanilla se convirtió en la primera mujer tejana de la historia en conseguir ese galardón.
La academia señaló que aparte de la «reina del tex-mex«, se encuentran otros reconocimientos, entre los que están:
Grandmaster Flash & The Furious Five
Lionel Hampton
Marilyn Horne
Salt-N-Pepa
Talking Heads.
El presidente interino de esta premiación, Harvey Mason Jr., expresó en el comunicado que estas premiaciones van «más allá del género».
«Dar la bienvenida al nuevo grupo de honrados con el Premio Especial al Mérito nos da la posibilidad de premiar y reconocer la influencia que han tenido en la comunidad musical más allá del género», dijo.
«Como creador y amante de la música estoy agradecido de haber podido evaluar a los que nos han inspirado y su impacto en un año en el que la música nos ha ayudado a mantenernos unidos», añadió.
La Academia explicó que el conocido como The Lifetime Achievement Award (Premio a la Trayectoria Artística) celebra a los artistas que han hecho «contribuciones destacadas de significado artístico en el campo de la grabación».
Gala en 2021
Estos reconocimientos se entregan en una ceremonia especial que se realiza en la misma semana en la que se celebran los Premios Grammy.
Sin embargo, La Academia aún no ha decidido cómo entregará los galardones en vista de las restricciones impuestas por la pandemia por COVID-19.
---
Nota para nuestros lectores:
Suscríbete gratis a más información en nuestro WhatsApp haciendo clic en el enlace: https://bit.ly/tiempodigitalhn.